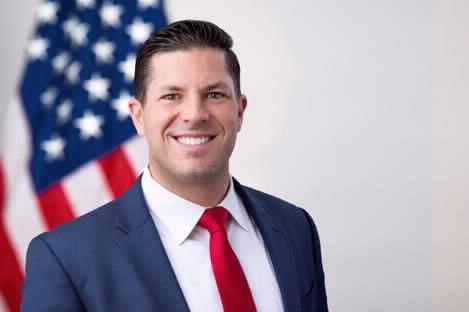 Brian Harrell, Vice President, AlertEnterprise, Inc.
Corporations are dealing with the traditions of managing security in silos, leading to an increased number of attacks on things like critical infrastructure. Corporate (Physical) Security deals with facilities and building access, whereas IT Security is dealing with cybersecurity as well as system and network access. It's as if they are living on different planets!
Learn about new techniques to integrate and then correlate events, alerts, alarms and notifications across the domains and how leading organizations are using these to uncover and identify blended threats that are otherwise impossible to detect. Finally, as security has become a key discussion item in corporate boardrooms, learn how security can be leveraged and viewed as a business enabler rather than a cost and resource drain for the organization.
Key Takeaways:
1. Gain an understanding about why converging Cyber, Physical and Operational Security is key to delivering effective security
2. Learn how organizations need to change their thinking in order to accomplish this
3. Discover new techniques and emerging technologies that will enable this shift in thinking and actually deliver results.
Brian Harrell is a nationally recognized expert on critical infrastructure protection, continuity of operations, and cybersecurity risk management. Harrell is the Vice President of Security at AlertEnterprise, a Silicon Valley based technology and advisory firm, where he provides critical infrastructure companies with consultation on risk mitigation, protective measures, and compliance guidance. In his current role, he has been instrumental in providing strategic counsel and thought leadership for the security and resiliency of the power grid and has helped entities identify and understand emerging threats. Advising utilities throughout North America, Harrell has worked to increase physical and cybersecurity mitigation measures designed to deter, detect, and defend critical systems.
Prior to AlertEnterprise, Harrell was the Director of the North American Electric Reliability Corporation's (NERC) Electricity Information Sharing and Analysis Center (E-ISAC) and was charged with leading NERC's efforts to provide timely threat information to over 1900 bulk power system owners, operators, and government stakeholders. During his time at NERC, Harrell was also the Director of Critical Infrastructure Protection Programs, where he led the creation of the Grid Security Exercise, provided leadership to Critical Infrastructure Protection (CIP) staff, and initiated security training and outreach designed to help utilities "harden" their infrastructure from attack.
Prior to coming to the electricity sector, Harrell was a program manager with the Infrastructure Security Compliance Division at the U.S. Department of Homeland Security (DHS) where he specialized in securing high risk chemical facilities and providing compliance guidance for the Chemical Facility Anti-Terrorism Standards (CFATS). For nearly a decade of world-wide service, Harrell served in the US Marine Corps as an Infantryman and Anti-Terrorism and Force Protection Instructor, where he conducted threat and vulnerability assessments for Department of Defense installations.