GlobalSIP 2017:
Symposium on Signal and Information Processing for Finance and Business
[Download the PDF Call for Papers]
With fast development of the acquisition of big data in both financial market and business operations, as a data processing and system-modeling tool, signal processing has been used and great potentials in applications in finance and business studies, such as in capital market analysis, quantitative trading strategy, risk management, economics modeling, marketing data and business analytics, etc. These applications pose new challenges for signal processing since the business data are often nonstationary, non-Gaussian and "dirty". In addition, in business applications, controlled experiments usually cannot be conducted and ground truth is often not available for testing and verifying the models. This symposium aims to attract relevant research contributions within the disciplines of finance, mathematics, data science and engineering to facilitate scientific cross-pollination. It will serve the signal processing community to be exposed to the state of the art in finance and business applications, and to foster future research in this emerging area.
Distinguished Symposium Talk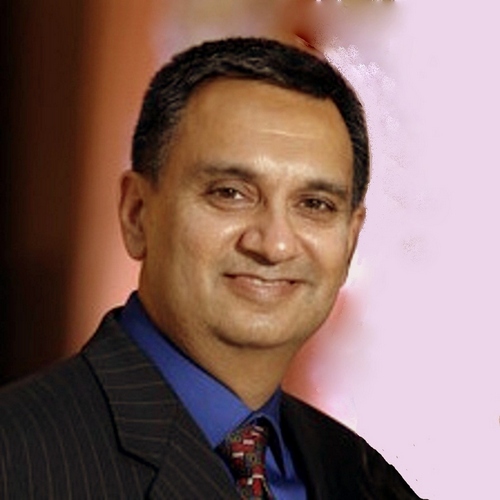 Moninder Singh
IBM Research AI
Applying Data Science for Human Capital Management in the Modern Enterprise
Abstract
Organizations are increasingly turning to data to help acquire, maintain, and retain critical talent to stay ahead of the competition in the rapidly changing economic landscape. This is especially true for large enterprises that often have complex, geographically diverse workforces. I briefly describe a decade long journey in applying data science to problems in Human Capital Management (HCM) and Workforce Analytics, including employee retention, talent management, re-skilling, expertise location, forecasting and skill planning, and workforce evolution. I then delve deeper into some of these initiatives to highlight some key lessons learnt and main pitfalls to avoid when applying data science to address various problems in the HCM domain in an enterprise.
Biography
Moninder Singh is a research staff member at IBM Research AI, working from the Thomas J. Watson Research Center in Yorktown Heights, NY. He has been with IBM Research since October, 1998 after receiving the Ph.D. degree in Computer and Information Science from the University of Pennsylvania in May 1998. He is a member of the Learning and Decision Making Group and is primarily interested in developing and deploying solutions for interesting problems in business analytics and decision support. His main research areas are machine learning and data mining, artificial intelligence, data privacy, information retrieval, probabilistic modeling and reasoning, and text mining.
Schedule
Submissions are welcome on topics including:
Big Data Analytics in Finance, Marketing and Business
DSP algorithm for Finance and Electronic Trading
Machine Learning Methods for Financial and Business Applications
Market Modeling (microstructure, price behavior and discovery, limit order book, etc.)
Economics and Marketing Modeling
Theory of Games and Auctions
Social Media Analysis for Economics and Marketing
Statistical Modeling and Monte-Carlo Methods in Business
Portfolio Optimization and Management, Risk Analysis and Models
Workforce Analytics and Human Capital Management
Customer and Sales Analytics
Quantitative Analysis in Sports
Other Emerging Business Applications
Paper Submission
Prospective authors are invited to submit full-length papers (up to 4 pages for technical content, an optional 5th page containing only references) and extended abstracts (up to 2 pages, for paperless industry presentations and Ongoing Work presentations). Manuscripts should be original (not submitted/published anywhere else) and written in accordance with the standard IEEE double-column paper template. Accepted full-length papers will be indexed on IEEE Xplore. Accepted abstracts will not be indexed in IEEE Xplore, however the abstracts and/or the presentations will be included in the IEEE SPS SigPort. Accepted papers and abstracts will be scheduled in lecture and poster sessions. Submission is through the GlobalSIP website at http://2017.ieeeglobalsip.org/Papers.asp.
Notice: The IEEE Signal Processing Society enforces a "no-show" policy. Any accepted paper included in the final program is expected to have at least one author or qualified proxy attend and present the paper at the conference. Authors of the accepted papers included in the final program who do not attend the conference will be subscribed to a "No-Show List", compiled by the Society. The "no-show" papers will not be published by IEEE on IEEEXplore or other public access forums, but these papers will be distributed as part of the on-site electronic proceedings and the copyright of these papers will belong to the IEEE.
Important Dates
| | |
| --- | --- |
| Paper Submission Deadline | June 2, 2017 |
| Review Results Announced | July 17, 2017 |
| Camera-Ready Papers Due | August 5, 2017 |
Organizing Committee
General Chairs
Xiao-Ping (Steven) Zhang, Ryerson University, Canada
Kush R. Varshney, IBM Thomas J Watson Research Center, USA
Technical Program Committee
MyungJin Choi, Two Sigma, USA
Li Deng, Microsoft Research, USA
Qingliang Fan, Xiamen University, China
Xiansheng Hua, Alibaba, China
Prabhanjan Kambadur, Bloomberg, USA
David Kedmey, EidoSearch, Canada
Dmitry M. Malioutov, DE Shaw and IBM, USA
Arash Mohammadi, Concordia University, Canada
Konstantinos N. Plataniotis, University of Toronto, Canada
William Richoux, Google, USA
Ankan Saha, LinkedIn, USA
Prasanna Sattigeri, IBM Research, USA
Aryasomayajula Sekhar, Morgan Stanley, USA
Premal Shah, Barclays, USA
Moninder Singh, IBM Research, USA
John Sun, PDT Partners, USA
Da Wang, Two Sigma, USA
Fang Wang, Wilfrid Laurier University, Canada