GlobalSIP 2017:
Symposium on Knowledge-based Multimedia Computing
[Download the PDF Call for Papers]
The rapid advances in multimedia technology have resulted in a proliferation of multimedia data on the Internet. This is reflected in the success of the social networks, such as Facebook, Twitter, YouTube, Flickr and Pinterest, which dramatically increased the volume of community-shared media, including images and videos. Although these websites allow users to annotate and rate them, the accurate annotations of online media are very rare and unsatisfactory. Thus, accurately understanding these multimedia content is a very significant and challenging issue. The scenario of online multimedia understanding has usually large number of categories with unconstrained domains and noise. Recent progress on deep model open an exciting new era of knowledge-based multimedia computing, which can capture the complex content with domain-specific knowledge. Moreover, some works about dense image captioning, visual relationship detection, visual question answering, knowledge inference and social network knowledge graph also provide insight into tackling the above issue. The prior knowledge, experience and human perceptual theory are playing a critical pole in accurately understanding the multimedia under the network environment. This symposium aims at providing a forum to present the original and innovative research works that report the latest results and advances in the field of knowledge-based multimedia computing. Besides covering the state-of-the-art research in this topic, another goal of this symposium is to provide new directions for future research.
Distinguished Symposium Talk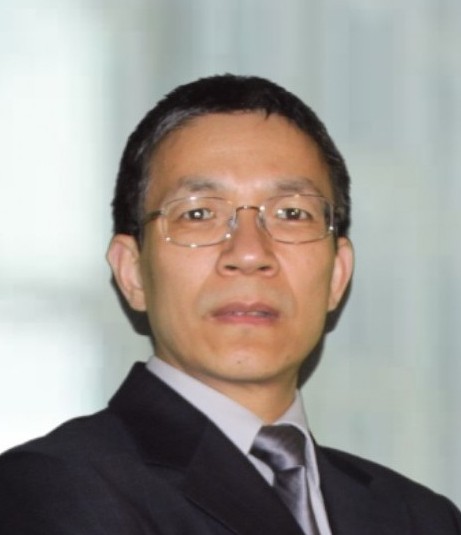 Jie Liang
AltumView Systems Inc., and Simon Fraser University
Overview of Embedded Deep Learning
Abstract
Deep learning has revolutionized many industries and created numerous opportunities. In this talk, we first give a brief introduction of AltumView's current product development efforts on deep learning-based intelligent vision software and hardware products, including a scheme to reuse the built-in small-scale deep learning module of some embedded systems to achieve the equivalent results of a large-scale deep learning network. We will then review some typical design techniques for embedded deep learning.
Biography
Jie Liang received the B.E. and M.E. degrees from Xi'an Jiaotong University, China, the M.E. degree from National University of Singapore (NUS), and the PhD degree from the Johns Hopkins University, Baltimore, Maryland, USA, in 1992, 1995, 1998, and 2003, respectively. Since May 2004, he has been with the School of Engineering Science, Simon Fraser University, Canada, where he is currently a Professor and the Associate Director. He is also a co-founder and the President of AltumView Systems Inc., a startup company working on deep learning-based intelligent vision software and hardware products.
Jie Liang's research interests include Image and Video Coding, Multimedia Communications, Deep Learning, and Computer Vision. He is currently an Associate Editor for the IEEE Transactions on Image Processing (TIP), IEEE Transactions on Circuits and Systems for Video Technology (TCSVT), Signal Processing: Image Communication, and EURASIP Journal on Image and Video Processing. He was also an Associate Editor for IEEE Signal Processing Letters (SPL) in 2014-2015. He was a member of the IEEE Multimedia Systems and Applications (MSA) Technical Committee and Multimedia Signal Processing (MMSP) Technical Committee. He received the 2014 IEEE TCSVT Best Associate Editor Award, 2014 SFU Dean of Graduate Studies Award for Excellence in Leadership, and 2015 Canada NSERC Discovery Accelerator Supplements (DAS) Award.
Schedule
Submissions are welcome on topics including:
Semantics inferring of multimedia
Dense image captioning
Question & answering in the images
Context-assisted large-scale image understanding
Social media based knowledge mining and community modeling
Ontology-driven analysis and processing
Visual relationship detection in the large scenario
Context-aware image processing and recommendation
Social media and online data for image analysis and processing
Novel sources of knowledge applied to multimedia analysis
Novel multimedia applications exploiting the knowledge
Paper Submission
Prospective authors are invited to submit full-length papers (up to 4 pages for technical content, an optional 5th page containing only references) and extended abstracts (up to 2 pages, for paperless industry presentations and Ongoing Work presentations). Manuscripts should be original (not submitted/published anywhere else) and written in accordance with the standard IEEE double-column paper template. Accepted full-length papers will be indexed on IEEE Xplore. Accepted abstracts will not be indexed in IEEE Xplore, however the abstracts and/or the presentations will be included in the IEEE SPS SigPort. Accepted papers and abstracts will be scheduled in lecture and poster sessions. Submission is through the GlobalSIP website at http://2017.ieeeglobalsip.org/Papers.asp.
Notice: The IEEE Signal Processing Society enforces a "no-show" policy. Any accepted paper included in the final program is expected to have at least one author or qualified proxy attend and present the paper at the conference. Authors of the accepted papers included in the final program who do not attend the conference will be subscribed to a "No-Show List", compiled by the Society. The "no-show" papers will not be published by IEEE on IEEEXplore or other public access forums, but these papers will be distributed as part of the on-site electronic proceedings and the copyright of these papers will belong to the IEEE.
Important Dates
| | |
| --- | --- |
| Paper Submission Deadline | June 2, 2017 |
| Review Results Announced | July 17, 2017 |
| Camera-Ready Papers Due | August 5, 2017 |
Organizing Committee
General Co-Chairs
Dong Xu, University of Sydney
Chenggang Yan, Hangzhou Dianzi University
Liang Li, Chinese Academy of Sciences
Technical Co-Chairs
Zheng-jun Zha, University of Science and Technology
Zhan Wang, Amazon Web Services