GlobalSIP 2017:
Symposium on Signal Processing for Smart Cities & Internet of Things
[Download the PDF Call for Papers]
Motivated by economic and technological changes, Smart Cities are being constructed upon intelligent infrastructures. Every day more computer-based devices are connected to the internet. These devices create great opportunities for more direct integration between the physical world and computer-based systems, in the smart cities. However, the more devices use the wireless medium the more challenges we experience. The Symposium on Signal Processing for Smart Cities and Internet of Things, will bring together researchers from academia and industry, to identify and discuss technical challenges, exchange novel ideas, explore enabling technologies, and report latest research efforts that cover a variety of topics.
Distinguished Symposium Talk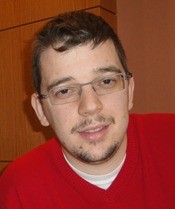 Ioannis Papapanagiotou
Netflix
Proximity Based Services for Internet of Things equipped Smart Buildings
Abstract
Microlocation, Geofencing and Proximity based Services (PBS) are a set of technologies that will play a key role in the transformation of smart buildings and smart infrastructure. Micro-location is the process of locating any entity with a very high accuracy (possibly in centimeters), while geofencing is the process of creating a virtual fence around a Point of Interest (PoI). PBS is a suite of techniques that can be used to personalize the experience a tenant receives from the surrounding objects. Such technologies require high detection accuracy, energy efficiency, wide reception range, low cost and availability. In this talk, we will provide insights into various micro-location enabling technologies, techniques, and services, their evolution, and discuss how they can accelerate the incorporation of Internet of Things (IoT) in smart buildings. We will discuss the challenges and propose some potential solutions such that micro-location enabling technologies and services can be thoroughly integrated with an IoT equipped smart building.
Biography
Ioannis Papapanagiotou is a senior architect at Netflix, a research assistant professor at the University of New Mexico, and a graduate faculty at Purdue University. He holds a dual Ph.D. degree in Computer Engineering and Operations Research. His research interests lie in the areas of distributed systems, cloud computing, and the internet of things. In the past, Ioannis has served in the faculty ranks of Purdue University (tenure-track) and NC State University, an engineer at IBM and a mentor to several startups. He has been awarded the NetApp faculty fellowship and established an Nvidia CUDA Research Center at Purdue University. Ioannis has also received the IBM Ph.D. Fellowship, Academy of Athens Ph.D. Fellowship for his Ph.D. research, and best paper awards in several IEEE conferences for his academic contributions. Ioannis has authored several research articles and patents. Ioannis is a senior member of ACM and IEEE.
Schedule
Submissions are welcome on topics including:
Signal processing theory and practices for the IoT
Design and implementation of IoT signal processing systems
Machine Learning for IoT applications
Quality of Service mechanisms for wireless networks in smart cities
Integration and co-existence of technologies and networks for smart cities and IoT
Energy-aware wireless protocols and algorithms for smart cities and IoT
Sensing technologies and applications for smart cities
Wireless networks for smart city surveillance and management
Security and privacy concerns in smart cities and IoT
Application, deployment, testbed, and experiment experiences in smart cities and IoT
Network and system infrastructure that supports smart cities
Environment and urban monitoring
Signal processing algorithms and platforms for IoT big data processing
Mobile crowdsourcing for urban analytics
QoS and QoE of smart city systems, applications, and services
Smartphone and mobile systems and applications
Experimental network measurements and characterization for smart cities
Paper Submission
Prospective authors are invited to submit full-length papers (up to 4 pages for technical content, an optional 5th page containing only references) and extended abstracts (up to 2 pages, for paperless industry presentations and Ongoing Work presentations). Manuscripts should be original (not submitted/published anywhere else) and written in accordance with the standard IEEE double-column paper template. Accepted full-length papers will be indexed on IEEE Xplore. Accepted abstracts will not be indexed in IEEE Xplore, however the abstracts and/or the presentations will be included in the IEEE SPS SigPort. Accepted papers and abstracts will be scheduled in lecture and poster sessions. Submission is through the GlobalSIP website at http://2017.ieeeglobalsip.org/Papers.asp.
Notice: The IEEE Signal Processing Society enforces a "no-show" policy. Any accepted paper included in the final program is expected to have at least one author or qualified proxy attend and present the paper at the conference. Authors of the accepted papers included in the final program who do not attend the conference will be subscribed to a "No-Show List", compiled by the Society. The "no-show" papers will not be published by IEEE on IEEEXplore or other public access forums, but these papers will be distributed as part of the on-site electronic proceedings and the copyright of these papers will belong to the IEEE.
Important Dates
| | |
| --- | --- |
| Paper Submission Deadline | June 2, 2017 |
| Review Results Announced | July 17, 2017 |
| Camera-Ready Papers Due | August 5, 2017 |
Organizing Committee
General Co-Chairs
Konstantinos Plataniotis, University of Toronto, Canada
Petros Spachos, University of Guelph, Canada
Technical Co-Chairs
Angelos Marnerides, Lancaster University, UK
Georgios Papadopoulos, IMT Atlantique, Rennes, France